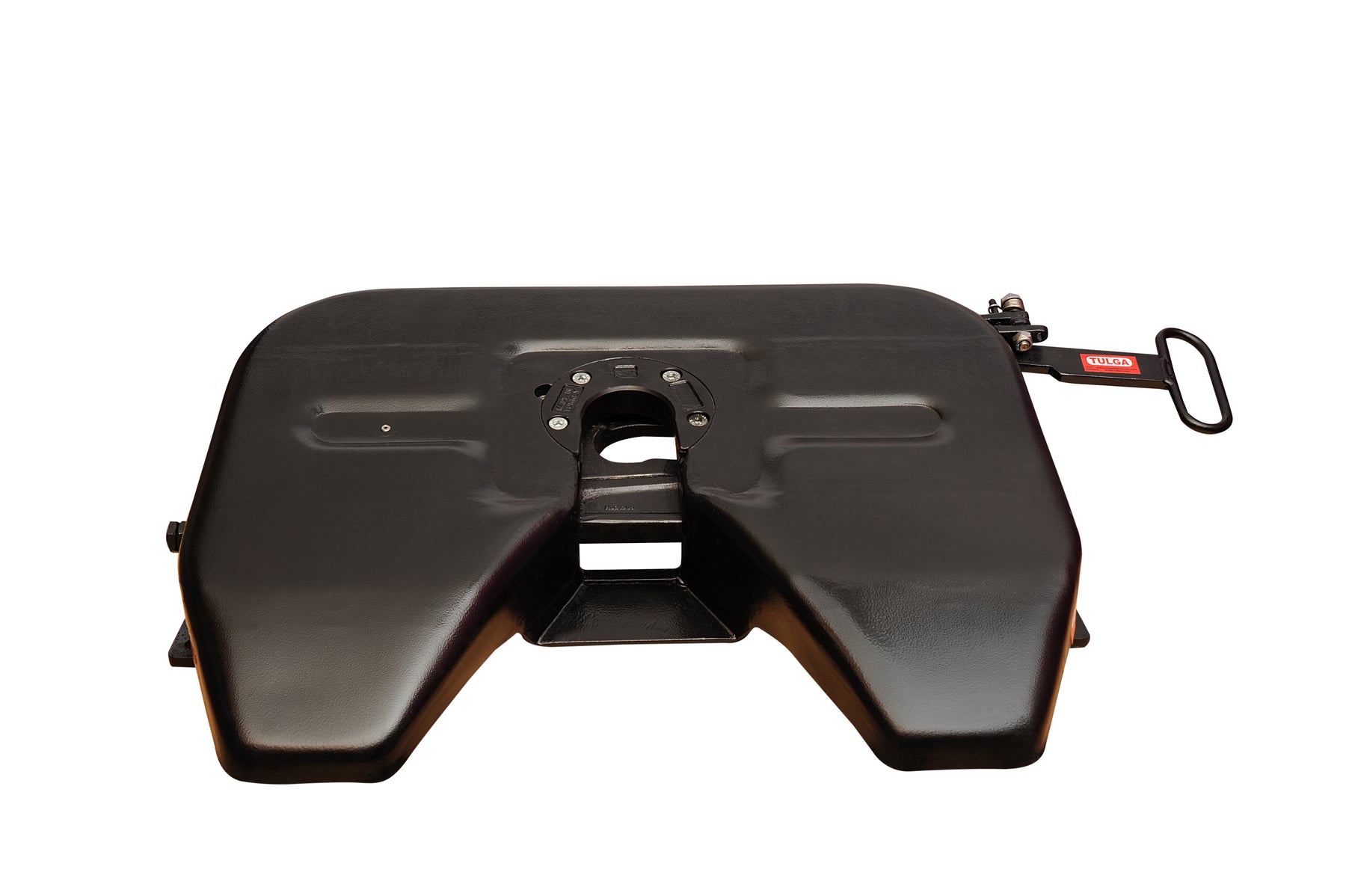 Why we need Fifth Wheel Plate?
The fifth wheel hitch provides the link between a semi-trailer and the towing truck, tractor unit, leading trailer or dolly. Some camper trailers use a fifth-wheel configuration, requiring the coupling to be installed in the bed of a pickup truck as a towing vehicle, and "fifth wheel" is therefore sometimes used as a synonym for such campers in North America. The coupling consists of a kingpin, a 2-or-3 1⁄2-inch-diameter (50.8 or 88.9 mm) vertical steel pin protruding from the bottom of the front of the semi-trailer, and a horse shoe shaped coupling device called a fifth wheel on the rear of the towing vehicle.
As the connected truck turns, the downward-facing surface of the semi-trailer (with the kingpin at the center) rotates against the upward-facing surface of the fixed fifth wheel, which does not rotate. To reduce friction, grease is applied to the surface of the fifth wheel. The configuration is sometimes called a turn-table in Australia and New Zealand, especially if it is a rotating ball-race-beraing type.
The advantage of this type of coupling is towing stability.
Tulga Fifth Wheel Plate is the best and affordable fifth wheel you can ever have.
It is compatible with Peterbilt Motor, International, Freightliner, Mack, Kenworth, Volvo and almost all trucks in the world.
The best part is Tulga Fifth Wheel Plate comes with a 2 years warranty
There were a number of patents awarded for fifth-wheel design. Edward and Charles Everett, Quincy, Illinois patented a type of fifth wheel in 1850, followed by Gutches' metallic head block and fifth wheel in 1870 and Wilcox fifth wheel in 1905 and Tulga Fifth Wheel is in production since 1976.
Click here to check out our fifth wheel hitches